"GETTING TO I DO"

     The Secret to Doing Relationships Right!
DATE: Saturday, Sept. 13, 2014
Time: 9:00 am to 5:00 pm
Location: Hampton Inn, 2401 Seal Beach Blvd.,
Seal Beach, CA. 90704
Step by Step Program
•  How to attract the right Man/Woman        
•  Flirt to attract
•  Phases of a Relationship
•  When you should make the first move, & when you should not
•  Why Equality in a relationship may not be what you're looking for
•  Why Sex before commitment is a bad deal
•  The quintessential primer on how to Duty Date successfully
•  Guidelines for returning to the dating scene
•  Foolproof formula on how to know if you really love someone
•  5 Tools to communicate your wants and not wants 
•  What makes a man want to commit?                    
•  What makes a man run away from a relationship?
PRICE: $95.00 per person**
Limit 30 Attendees
Getting to I Do Seminar
 Registration: Contact Sue Wagner (310) 553-8248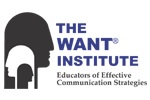 ** 7.0 HOURS OF CONTINUING EDUCATION FOR MFC'S, LCSW'S AND NURSES
 AS REQUIRED BY CALIFORNIA BOARD OF BEHAVIORAL SCIENCE PROVIDER #CPE243