Chemistry, Compatibility, and 
Communication in Relationships  
 Join Dr. Pat Allen's simple rules about the separate but equal needs of women and men. Dr. Allen will address the fact that in each of us there is feminine energy as well as masculine energy.

In modern relationships the lines are less clearly drawn than in the past, these energies need to blend and flow together, they must compliment not compete.
Date:

Saturday, January 31, 2015  
Time:

9:00 am to 5:00 pm 
Location:

 Holiday Inn, 2640 N. Lakewood Blvd.
Long Beach, CA. 90815  
Price:

$95.00 (limited seats 25)
(across from Long Beach airport)
STEP BY STEP PROGRAM:
• Do you want to be respected or cherished 1st?
• Phases & styles of a relationship
• Masculine and feminine energy systems
• Why equality in a relationship may not be what you're looking for
• Why sex before commitment is a bad deal
• Insight into the "5 curses" of life and there antidotes
• Guidelines for returning to the dating scene
• How to make rational not emotional decisions
• 5 Tools to communicate your wants and not wants
• Learn how to negotiate "Relationship Contract Items"
• What makes a man run away from a relationship
 Price:  $95.00 per person* 
  Limit 25 attendees
Registration: Contact Sue Wagner (310) 553-8248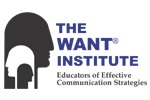 *course meets the qualifications for 7.0 hours of continuing education for MFCC's, LCSW's and Nurses as required by the Calf. Board  Behavioral Science. Provider #CPE243